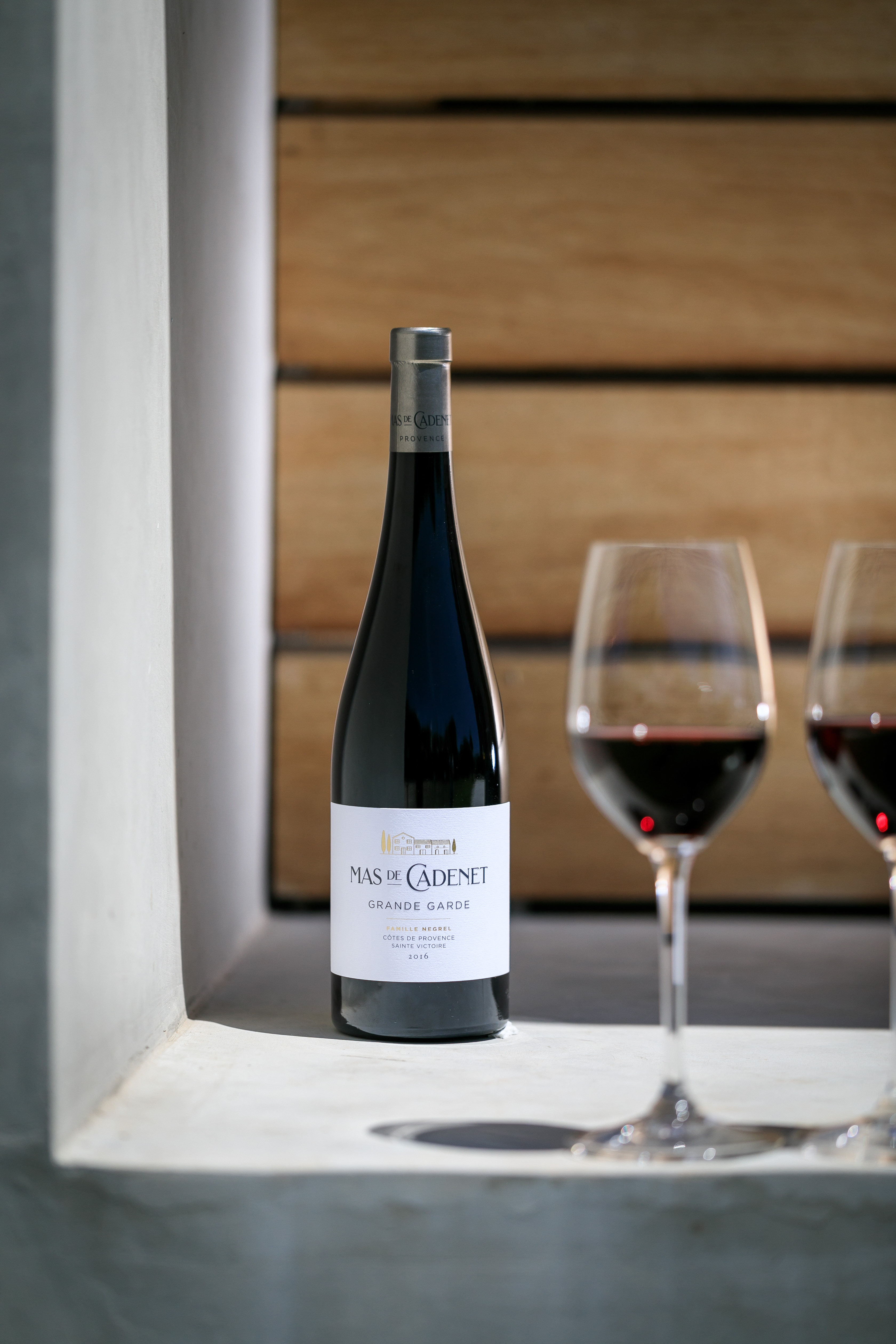 OUR VISION OF THE FINEST PROVENCE WINES
Resulting of meticulous work in the vineyard and in the cellar, this cuvée offers sublime gastronomic wines with great aging potential. This cuvée has a limited distribution in well-known gourmet and Michelin stared restaurants. Like their cuisine, this ambitious wine has a strong personality.
You can find this rare wines at: Le Petit Nice, Gérald Passedat ***, Château La Pioline, Pierre Reboul *, Le Saint Estève – Les Lodges, Julien Le Goff *, La Magdeleine, Mathias Dandine *, La Palme d'Or – Le Martinez, Chrisitan Sinicropi **, to name a few and without forgetting many others that we appreciate so much…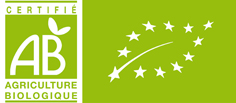 GRANDE GARDE ROSE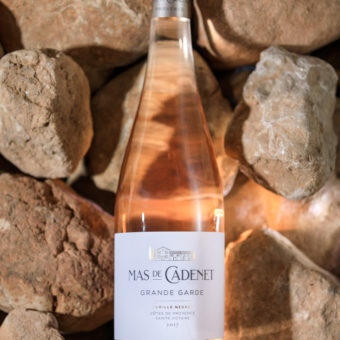 STYLE
Usually considered as original, this cuvée demonstrates that rosé is also a great wine able to flourish over time.
The old vines selection, the meticulous work on the lees and micro-oxygenation give a fresh and unctuous texture to this rosé. It also bring an specific aromatic palette on ripe fruit and spices (quince, mango, blood orange , nutmeg, gingerbread, …)
The density and length of this wine takes it away from the aperitif register. This rosé often finds its place around tomatoes stew sauce as well as classic dishes: bouillabaisse, ratatouille, lasagna, prawns with american sauce
TASTING NOTE
The nose is intense with notes of orange, quince and nutmeg. The attack is full and round on the palate. Rich aromas of honey, licorice and fruits. A smooth and long delicate finish. Drink at 14°C with tomato sauce specialties. A 5 years ageing potential.
GRAPE VARIETIES
70% Grenache – 30% Syrah
---
GRANDE GARDE WHITE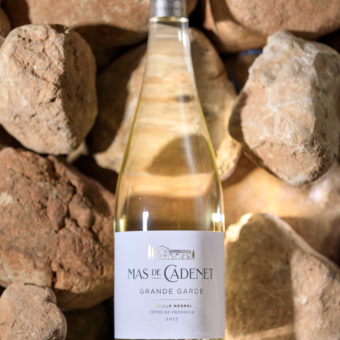 STYLE
On one hand, the Sainte Victoire terroir carries the freshness of the wine; one the other hand the burgundy vinification methods brings a magnificent presence to this white vermentino (rolle)wine.
Beyond the Vermentino (rolle) grape organoleptic character, this wine shows the amazing aging ability of vermentino (rolle). The wine is now fuller with floral and dry fruits aromas.
TASTING NOTE
A forward nose of flowers and beeswax. The mouth is opulent with aromas of citrus, pear and beeswax. Dense and complex with a long finish. Serve at 14°C.
GRAPE VARIETY
100% Rolle
---
GRANDE GARDE RED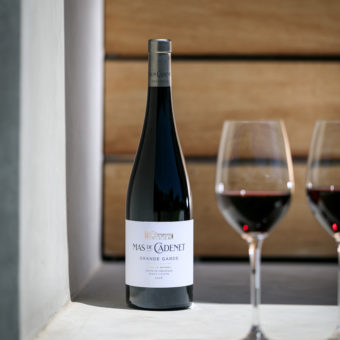 STYLE
This wine has now become a great classic, it is one of the very first Grand Vin made in Provence.
The selection of the most beautiful plots, careful gestures in the cellar, mindfull aging, everything is done to make "the most" of the estate. Energy, concentration, silky, juice, everything is there…
Frank and powerful in his youth, he combines eloquently with long cooking dishes. 10, 20, 30 years pass and the wine is still there; even more, it becomes more complex and more refined. It will then be appreciated on red meat master piece.
TASTING NOTE
A fleshy, plush texture. An intense complexity of aromas going from spices to fruits. A rich and voluptuous finish. Serve at 18°C, perfect on a T-Bone.
GRAPE VARIETIES
60% Syrah – 40%Grenache