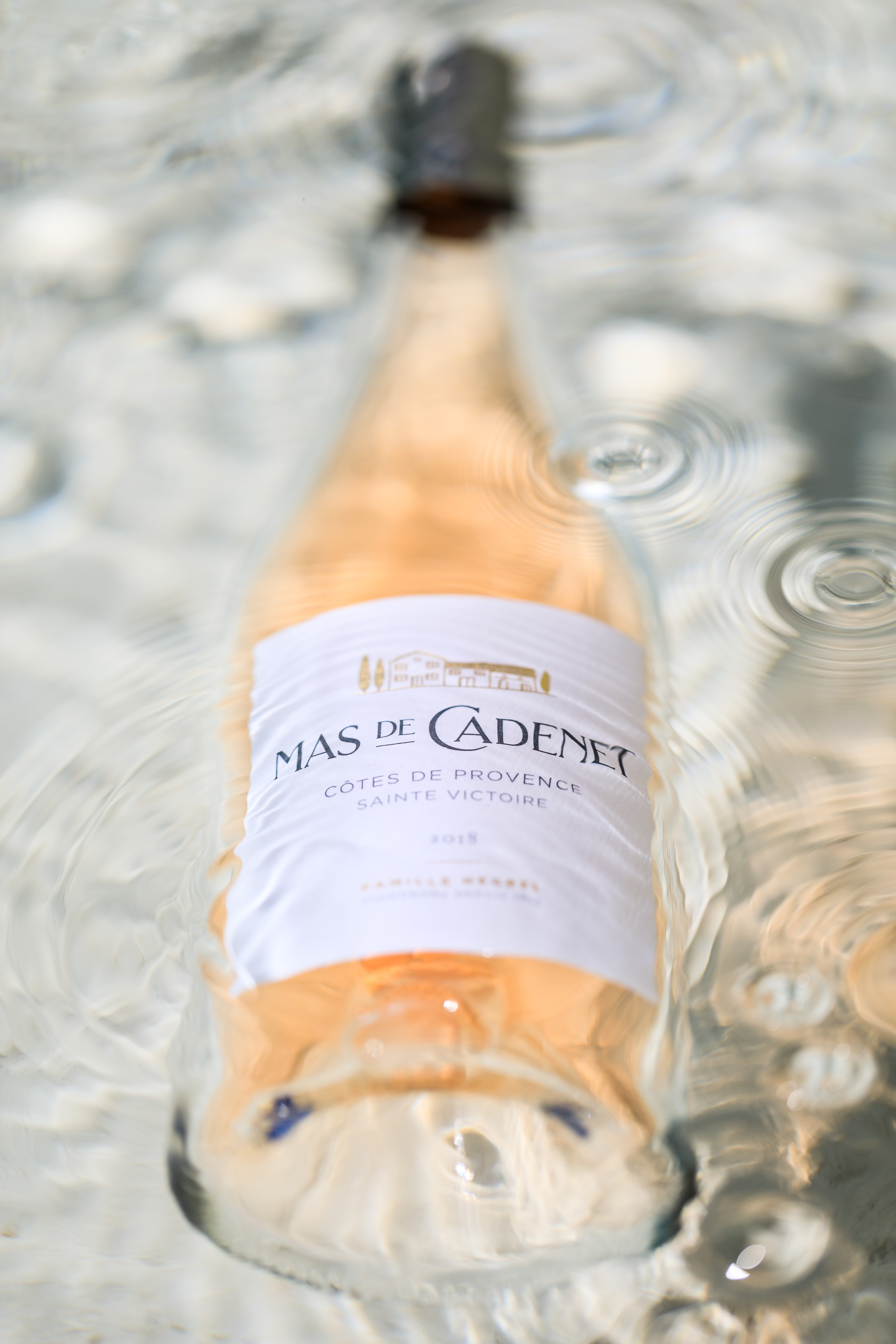 THE FLAGSHIP WINE OF SAINTE-VICTOIRE TERROIR
The eponymous Cuvée of the domain sincerely embodies the identity of this brilliant, chiseled and bewitching site. The limestones and the northern microclimate of Sainte-Victoire deliver concentrated wines with freshness.
You can find Mas de Cadenet in famous places: the Hôtel de Crillon in Paris, L'Eden Roc at Cap d'Antibes, Le Café de Paris in Monaco, Le Grillon on the Cours Mirabeau in Aix en Provence, Mandarain Oriental in Geneva , Helen's wines in Los Angeles, to name a few and without forgetting many others that we appreciate so much…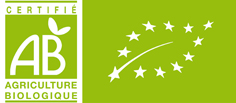 MAS DE CADENET ROSE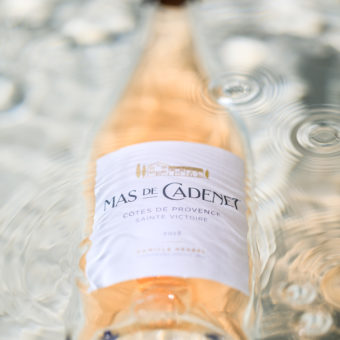 STYLE
The microclimate and our calcareous soil of Sainte Victoire brings a magnificent tension to this rosé. As a rosé it is can be drink at the aperitif, but its texture and its surprising length up-graduated it as a gourmet wine that can echo fresh and delicate cuisine.
This wine goes well with fresh dishes as tartare, ceviche… It can also be combined with light cooking that preserves the freshness of dishes such as steam or fast cooking in snacking, plancha,..
TASTING NOTES
Clear and pale. Red fruits on the nose. The mouth is lively with layers of gooseberry and fruit drops. A delectable wine best served at 10°C.
GRAPE VARIETIES
45% Grenache – 45% Cinsault – 10% Syrah
---
MAS DE CADENET WHITE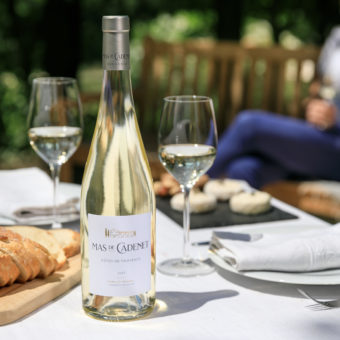 STYLE
Vermentino is an endemic grape variety from Provence, here is called "Rolle". Rolle offers here a wonderful expression; the deepness of this grape variety is balanced by the freshness of the limestones soil of the Sainte Victoire.
In its youth, this fresh and dry white will be divine with shellfish dishes, fish or fresh cheeses. This white also has great aging potential, after a few years its texture will expand and accompany poultry and white meats.
TASTING NOTE
This bright coloured wine has layers of kiwi, apple, citrus, white flowers and honey. The attack is crisp on the palate and the finish pleasant.
GRAPE VARIETY
100% Rolle
---
MAS DE CADENET RED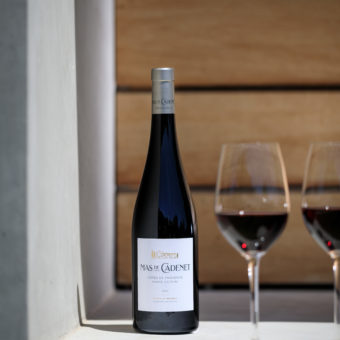 STYLE
Sainte Victoire stony soils and low hydrometric conditions imply small yields offering beautiful concentrations to the wine. On another side, the northern aspects of the climate bring complexity and freshness to the wine. Syrah and grenache bring nice black fruits and fresh spices on elongated tannins.
The result is a medium-bodied, frank and powerful red that will go perfectly with marbled or grilled red meats. Over the next fifteen years, its tannins will be polished, the red wine will gain in smoothness and complexity.
TASTING NOTE
A rich violet red. The nose is intense of stewed black fruit, spices and gamey perfumes. This structured wine has powerful tones of black fruits and spices. Drink at 17°C with red meats.
GRAPE VARIETIES
60% Syrah – 40%Grenache